Laura C. Cook, PhD
Principle Investigator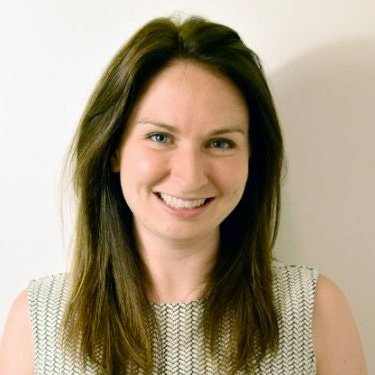 I have been an Assistant Professor at Binghamton University since the Fall of 2018. I began my research career as an undergraduate researcher in the laboratory of Dr. Patrick Schlievert at the University of Minnesota studying toxin production in the Gram-positive pathogens Staphylococcus aureus, Streptococcus pyogenes, and Bacillus anthracis. I then joined the lab of Dr. Gary Dunny and began working on my PhD dissertation research studying conjugation and biofilm formation in the human pathogen Enterococcus faecalis. My postdoctoral studies took place at the University of Illinois at Chicago in the lab of Dr. Michael Federle. While there, I focused on quorum sensing in streptococci and the role of cell-cell signaling in colonization of the host. It was there that I began using animal models of bacterial colonization. Using a mouse model of vaginal colonization, I developed projects looking at the transcriptome of GAS and GBS during vaginal carriage using RNASeq. These projects developed into the work that is currently done in my lab.
When I'm not in the lab I enjoy playing with my cats, reading, and traveling with my husband and 2-year-old daughter.
Lamar Thomas
PhD Student (2018-present)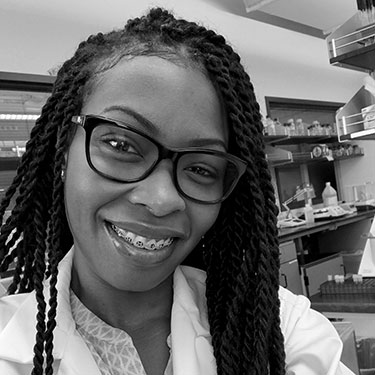 "Everything is Science - Science is Everything" - Lamar Thomas
For as long as I can remember I've wanted to be a scientist. I believe this was shaped primarily by my environment. My first passion was with nature, with life and its elements. As an island girl, it is almost mandatory that you intertwine with nature, loving and respecting all entities of life in our community. This love and my exploratory instincts brought me to science and inevitably to Binghamton University.
I am a first-year student in the PhD program at Binghamton University in the department of Biological Sciences. Prior to coming to Binghamton I worked primarily in the field of plant pathology and entomology with focus on viruses and fungi epidemiology. Here at Binghamton, my research focuses on bacteria of medical importance, specifically, Streptococcus agalactiae (GBS) colonization in maternal women. My research aims to characterize one of the most highly upregulated GBS gene and protein during vaginal colonization. It gives me great pleasure to be a part of the Binghamton biofilm research center, the research being conducted here are paramount to improving the life of people affected by bacterial diseases.
My only goal is to become a woman of value. And I strongly believe that this value is through groundbreaking, innovative research. Ultimately, I wish to be an entrepreneur in science research. Apart from being engulfed in everything science, I enjoy outdoor activities such as hiking, running and football. And a good Stephen King book settles the mind during the rough winters.
Undergraduate Students
Lindsay Thomas (Class of 2021)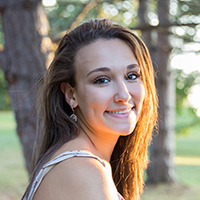 I am a senior at Binghamton University working in Laura's lab. I am a biology major and am hoping to attend veterinary school after I graduate. In my free time, I enjoy dancing, spending time with friends, watching movies, and playing with my two dogs Snoopy and Woodstock.
Nicole Remes (class of 2022)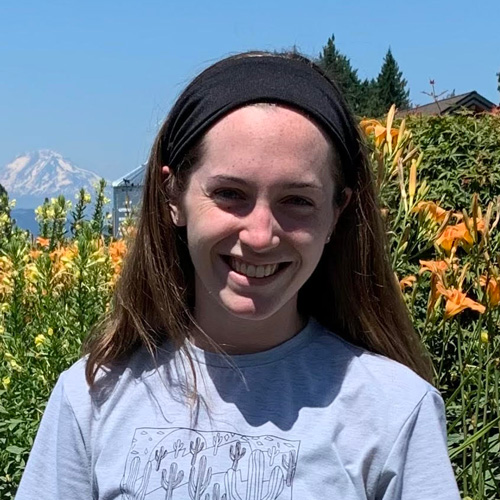 I am an Integrative Neuroscience major on the pre-veterinary track. I began my research experience under Dr. Caitlin Light, studying the virulence of Pseudomonas aeruginosa outer membrane vesicles. In Spring 2020 I was lucky to join Dr. Laura Cook's lab studying the colonization behavior of Streptococcus pyogenes. Outside of the lab, I spend my free time baking, reading, hiking, and running with my dog Benny.
Jordan Thesier (class of 2022)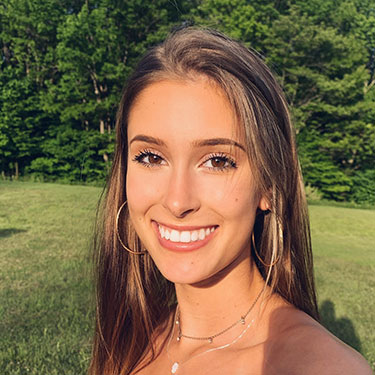 I am a junior at Binghamton University. I am majoring in biology and hope to work in the bioinformatics field when I am done with school. I was previously a part of the First Year Research Program at Binghamton, where I studied Pseudomonas aeruginosa biofilms and outer membrane vesicles. In my free time I like to draw and paint, and I have been dancing for 17 years.
Previous Undergraduate Students
Melissa Oelefein B.S. 2019
Ellie Plotkin-Kaye B.S. 2020 *Honors Senior Thesis - Currently in PhD program at Albert Einstein College
Mio Ito B.S. 2020 - Currently in Cornell Veterinary Program
Morgan Hulbert B.S. 2019 - Currently in Cornell Veterinary Program
Mitchell Waldran M.A. 2020 - Currently in PhD program at SUNY Upstate
Jenna Battaglia B.S. 2020